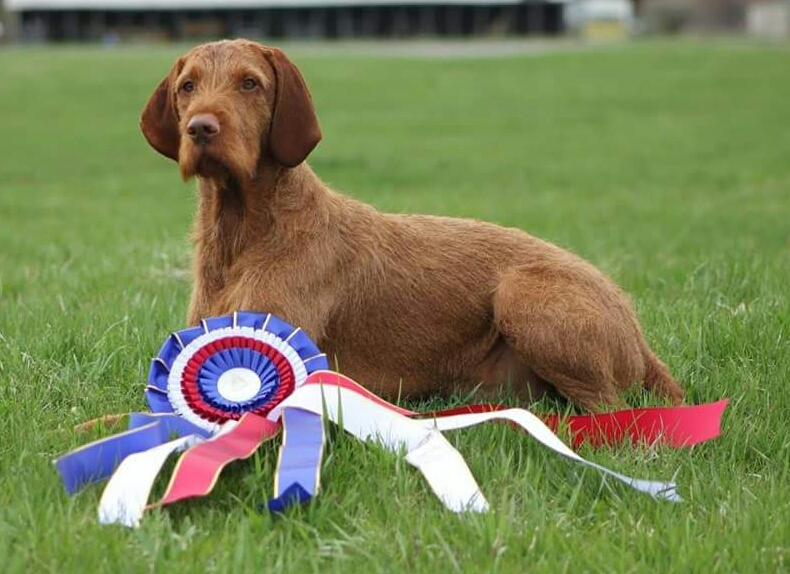 It has been an amazing 2 ½ years of shows for Falko, our Wirehaired Vizsla. Words cannot express my gratitude to the judges who have recognized him, his breeder and the supporters at the shows. Falko has been a great ambassador for the breed since the start by attending many US National TV Shows and press conferences.
In 2015 with limited showing Falko finished #8 Top Sporting Dog in Canada. In 2016, he finished #2 Top Sporting Dog. This is a first that a Wirehaired Vizsla managed into the in the Top 10 and the 1st for a Hungarian Vizsla Breed to be in the Top 5.
Falko has broken all records for the breed and is the 1st Wirehaired Vizsla to obtain the title of Grand Champion Excellent.
I would have never believed that this dream would be a reality that our 1st Wirehaired Vizsla bought at 8 weeks would accomplish so much. The memories of Falko I will cherish forever.
Link to Falko's webpage can be found our website for more information www.sargakennels.com or his Facebook page "Zoldmali Cetli".
Registered Name: BIS, MRBIS, MBISS CAN GCHEX/AM GCHB ZOLDMALI CETLI NA FDJ CA RN
Call Name: FALKO
Owner: ANTON JOSEF SAGH
Breeder: ZSOFIA MICZEK
Born: AUGUST 11, 2013