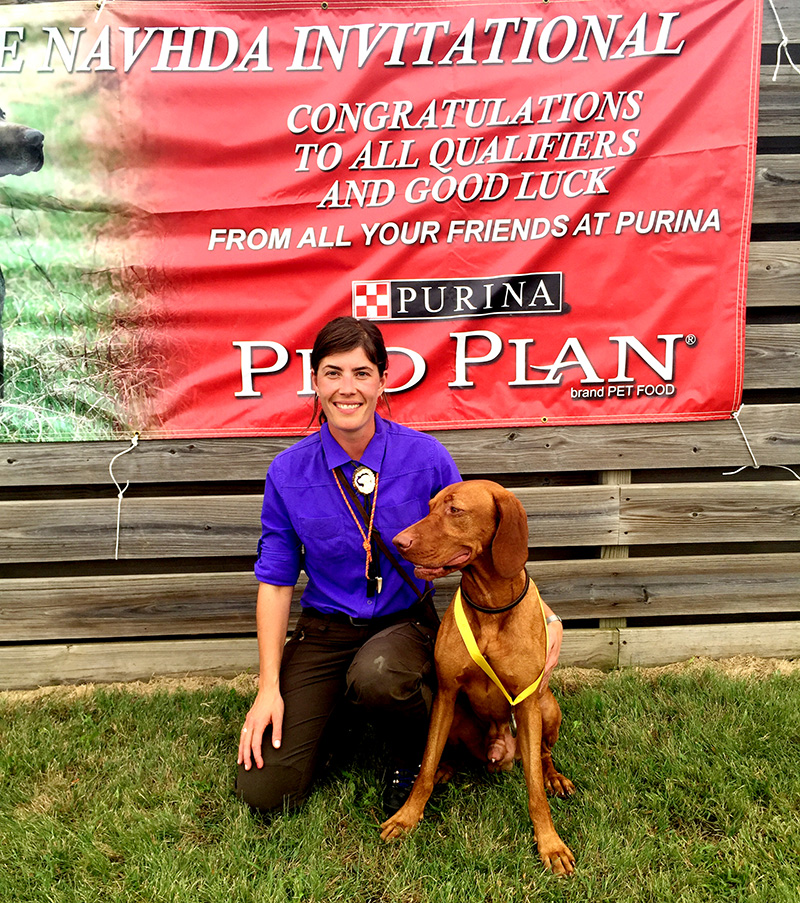 VC Zöldmáli Szinva scores a maximum of 200 points!
Friday, September 16, 2016
Searsboro, Iowa – 2016 NAVHDA International Invitational
At the young age of 3 years old, VC Zöldmáli Szinva received a maximum score of 200 points, making history for his breed by being the very first to receive this coveted title. Words cannot describe my gratitude to have one of the best days of my life shared with my hunting dog partner. We worked together like a dream team all day, had fun and smiled a lot along the way. The very best part was how many people came up to me afterwards and told me how enjoyable it was to watch how much that dog loves me and what a special relationship we have. There will be many more dogs in my future, yet this memory I will cherish forever with my very first champion, Szinva.
Call Name: Szinva
Registered Name: VC Zöldmáli Szinva FDA, VAV, VMV, HZP, NA Pz III, UT Pz 1, CGN
Born: Tuesday, August 6, 2013
Owner(s): Tanya R. GatesBreeder: Zsofia Miczek
Submitted by: Tanya Gates